Who doesn't like FREE?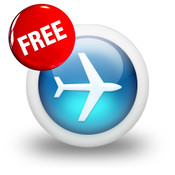 We've just released a FREE version of My Flights! You can get it now from the App Store and enjoy many of the benefits of the full version.
You can use My Flights Free to look up your Amadeus bookings and view all the same information as the full iPhone and HD versions. Your bookings will sync across devices with iCloud, and you can add your bookings to your device's calendar.
The only restriction on the Free version is that your bookings will not be automatically be checked for changes by our servers.
So give it a go today – it's free and puts your bookings at your fingertips without the hassle of searching for your confirmation emails or having to check on numerous website for booking changes.